DVT Compression Disposable Boots Sleeve
Short Description:
The DVT Compression Disposable Boots Sleeve is used for the treatment of calves and feet to relieve soreness and swelling of the calves and feet after exercise, as well as to provide a massage effect for sedentary people to prevent muscle atrophy and muscle fibrosis. The disposable medical and health products are clean, hygienic and safe and can be used in hospitals.
Product Detail
Product Tags
Product detail:
This is an air compression garment designed for the calf and foot as a whole which is disposable, safe and hygienic.
Deep Vein Thrombosis (DVT) is a blood clot that forms in the deep veins of the body, usually in the legs. The clots that form in the veins are also known as venous thrombosis.
This air compression garment focuses on the repeated inflation and deflation of a multi-chambered airbag in sequence, creating circulatory pressure on the limbs and tissues. It improves the effect of microcirculation, accelerates the return of tissue fluid to the limbs and helps to prevent the formation of blood clots.
Product display: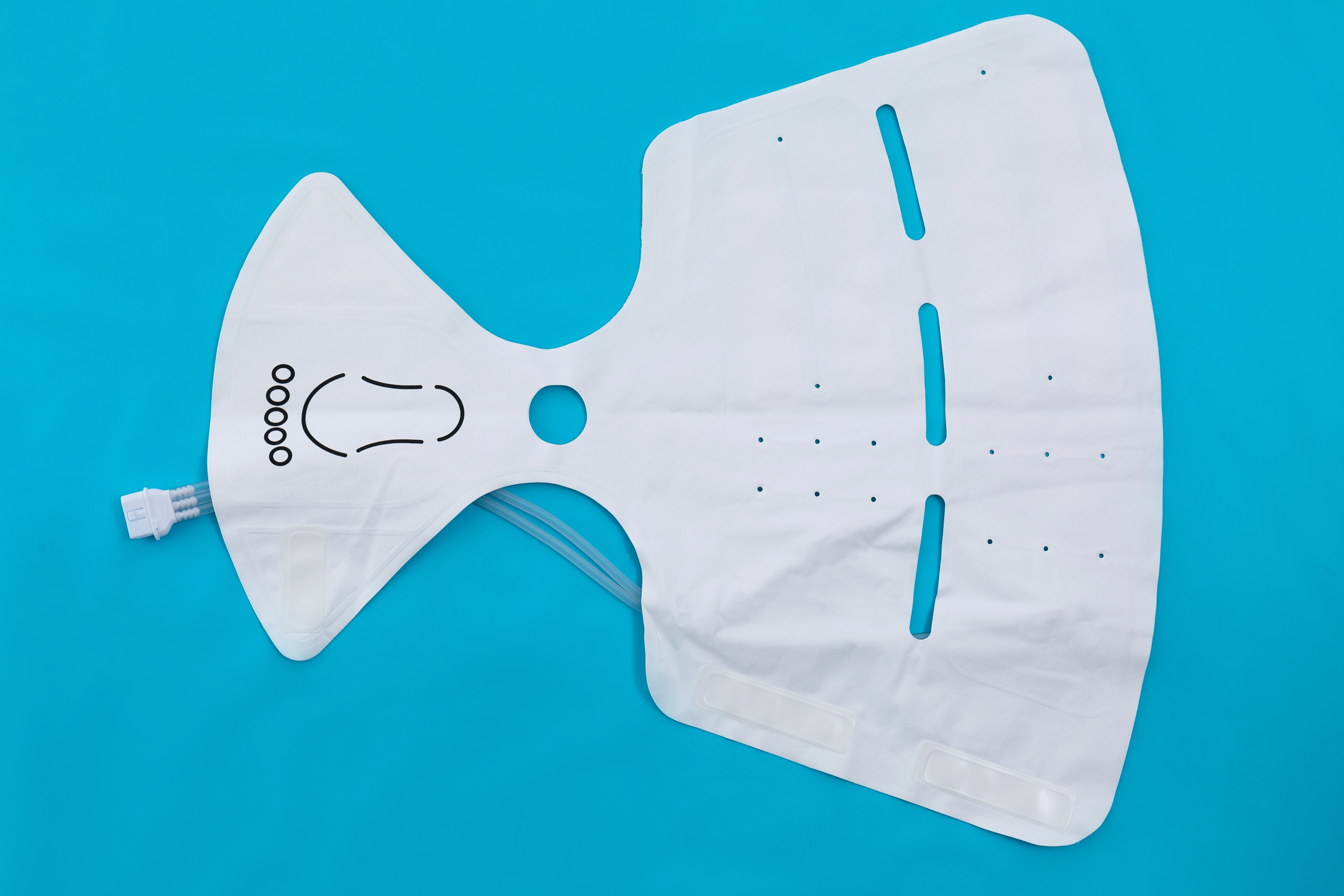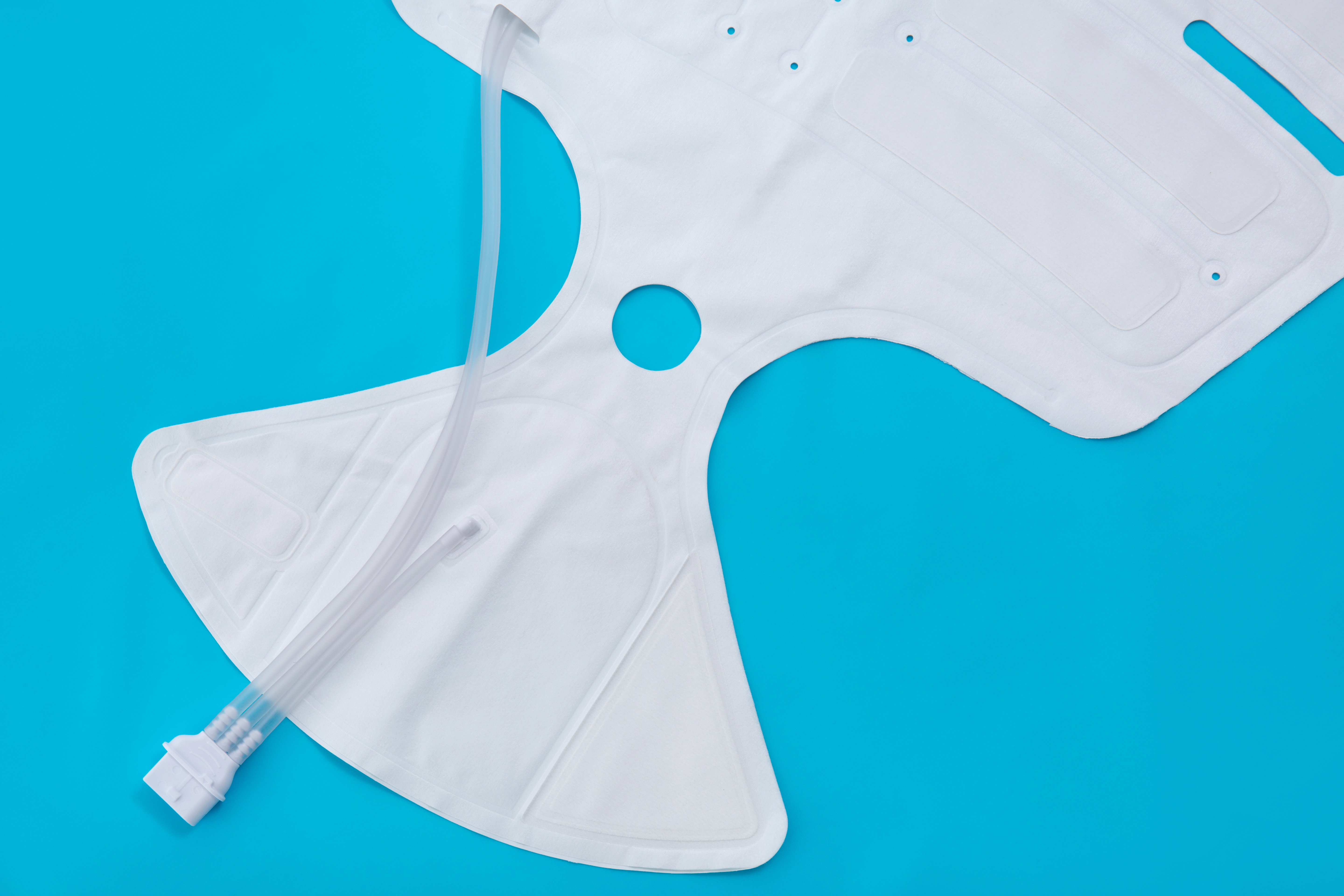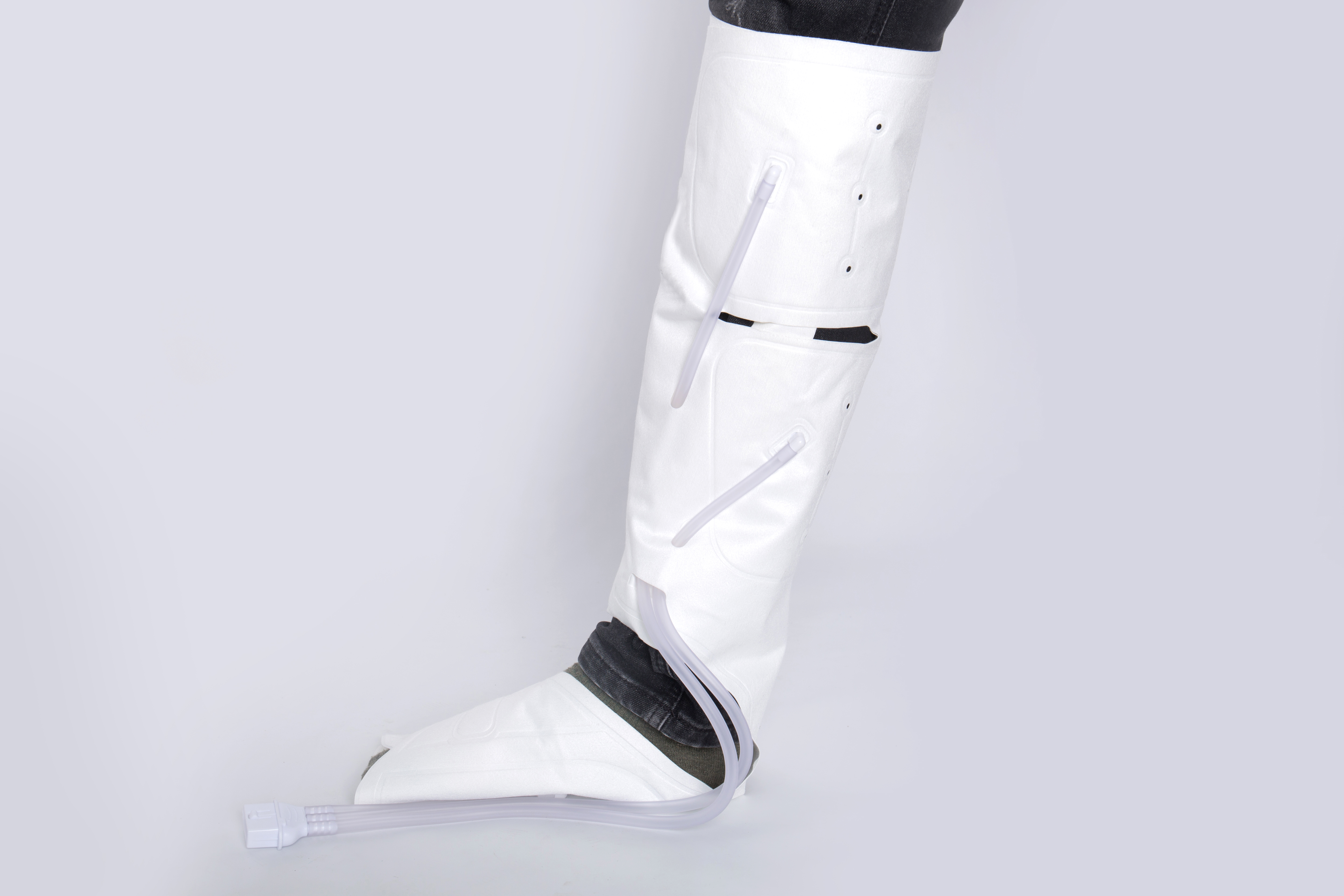 ---
Previous:
DVT Compression Disposable Foot Sleeve
Next:
---